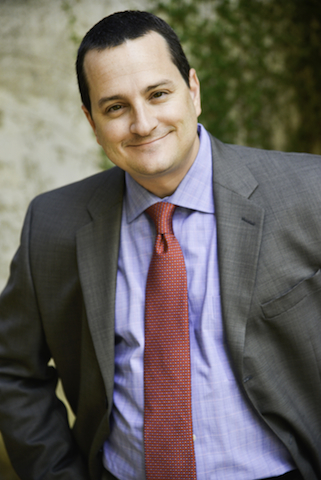 Barry S. Hersh
Dallas Employment Lawyer
Described by one of Texas' premier law firms as a "real go-getter who is tenacious and effective," Barry is a favorite choice among Texas executives, professionals, employees and employers. In 2006, Barry earned the distinction of being named by D Magazine as one of the "Best Lawyers under 40 in Dallas." More recently, Texas' top lawyers named Barry a "Texas Super Lawyer Rising Star" in employment litigation for representing employees.
"...excellent versatility and breadth"

"Barry is a great representative...I would recommend him as a go-to attorney"

"...great, professional representation... "
Before opening his Dallas, Texas employment law firm, Barry represented some of the nation's leading employers for two of Texas' largest law firms. During this period, Barry observed that employees often didn't receive the same zealous representation that their cases deserved. Executives, professionals, managers, and other Texas employees couldn't retain the large law firms due to the law firms' ethical conflicts and the huge fees those firms demand. At the same time, he found that many traditional plaintiffs' employment law firms accepted too many cases, staffed cases with a virtual "revolving-door" of inexperienced lawyers, and didn't offer clients the attention and personalized client experience their disputes deserved.
Barry opened his Dallas, Texas employment law firm to offer Texas employees and small employers an employment practice with a large law firm's depth and sophistication and the cost structure, accessibility, and personalized attention of a small practice. Barry's "client-first" approach is evident in all areas of his practice. Barry—not a secretary, paralegal, or junior lawyer—returns all client telephone calls. While many employment law practices train their young associates on the client's dollar, Barry personally manages and litigates each case.
Presently, a significant part of Barry's practice representing employees is dedicated to resolving disputes involving Texas overtime pay wages and other compensation disputes (executive severance, commissions and bonuses, and breach of employment agreement), non-compete agreements, retaliation, workplace harassment, age discrimination, sex discrimination, pregnancy discrimination, and independent contractor misclassification matters. On the employer side, Barry dedicates significant attention to representing businesses in administrative proceedings with the EEOC and DOL, defending lawsuits, drafting and enforcing non-compete and non-solicitation agreements, and providing everyday employment law advice so workplace disputes can be avoided.
Education
J.D., The University of Texas School of Law
With Honors; Judicial Intern for Texas Supreme Court Justice, Nathan Hecht
B.A., University of Michigan, Ann Arbor
With High Distinction; Phi Beta Kappa, Member; Class Honors 1992, 1993, 1994
Jurisdictions Admitted to Practice
State of Texas
Northern District of Texas
Eastern District of Texas
Southern District of Texas
Western District of Texas
U.S. Court of Appeals for the Fifth Circuit
Bar Association Memberships
American Bar Association; Labor and Employment and Litigation Sections
State Bar of Texas; Labor and Employment and Litigation Sections
Dallas Bar Association; Labor and Employment Section